Looking to Hang Your Wall Pictures? First Choose the Correct Interior Paint Colours – Part 1
Now then you are looking to hang your very first set of wall hangings in the living room, but find that your interiors just isn't complementing with the wall hangings and other decor items. It is time to do some thinking and choose the correct interior paint colours. Right, let's take a peep into how to select the right interior paint colours in a three-part blog series.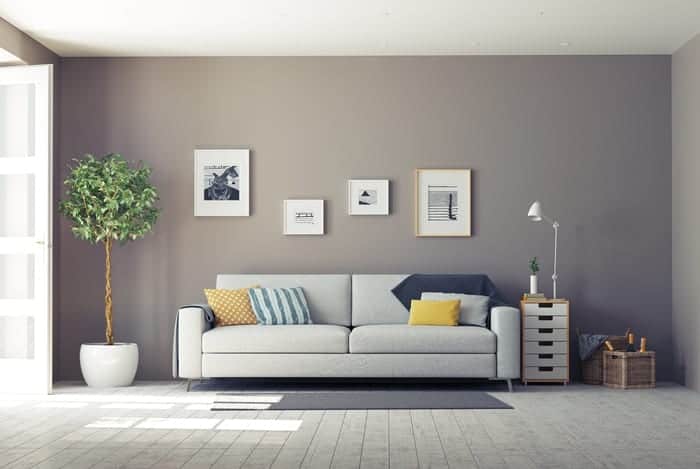 The best way to go at it is to start with colour you actually love. This means that you aren't restricted by traditional colour schemes or patterns for a specific decorating style. Your favourite colour must be the base around which you should go about creating a colour scheme or your new colour palette.
Find paint colour inspiration
Catalogues and Magazines have been the primary sources of paint colour or decorating inspiration. They continue to do so. But the internet is flooded with thousands of hacks, ideas and tips. Lucky, ah? Retailer sites have room vignettes, while paint company sites show you how to use colours at home. Social media sites Instagram and Pinterest throw in a lot of options. Pinterest is our favourite as you can create a board and pin all your ideas at one go.
Colour theory help create a colour scheme
You don't have to be a designer to learn colour theory. There's a little colour wheel to get some great ideas which can form colour scheme ideas fast and easy. A turn of the wheel indicates what colour complements each other. In addition, you can learn some basic colour theory from the wheel. While you don't need to go for the exact colours you see on the wheel, you can pick the shades of those hues at your local paint store.
Neutral paint colours can spice up your creativity
Choosing neutral paint colours isn't the means to an end. You can spice it up with neutral colour palette with a bit of creativity on how to use the colours. A striped wall in neutral colours is definitely stylish but still gives a relaxed look to the room. Go for a sneaky change-over with a neutral wall colour and pastel ceiling. By this way you can add colour without affording to lose the calm ambience of the space.
Cull your paint colour out from a print
It is easier than you think to pick an interior paint colour out of a print fabric. Look around for the colours of your bedding, throw pills and even table linens – they may give you some clean paint colour ideas. If all you're looking is to create an accent wall, go for the boldest colours that the print has. Looking for colours that are more subtle or for a larger canvas? Pick from the colours you find in the small details of your print fabric in your home. You can also take a fabric swatch when you go to your local paint store for paint strips in your home.
More points to come in the forthcoming post of the blog series.